TEN blogs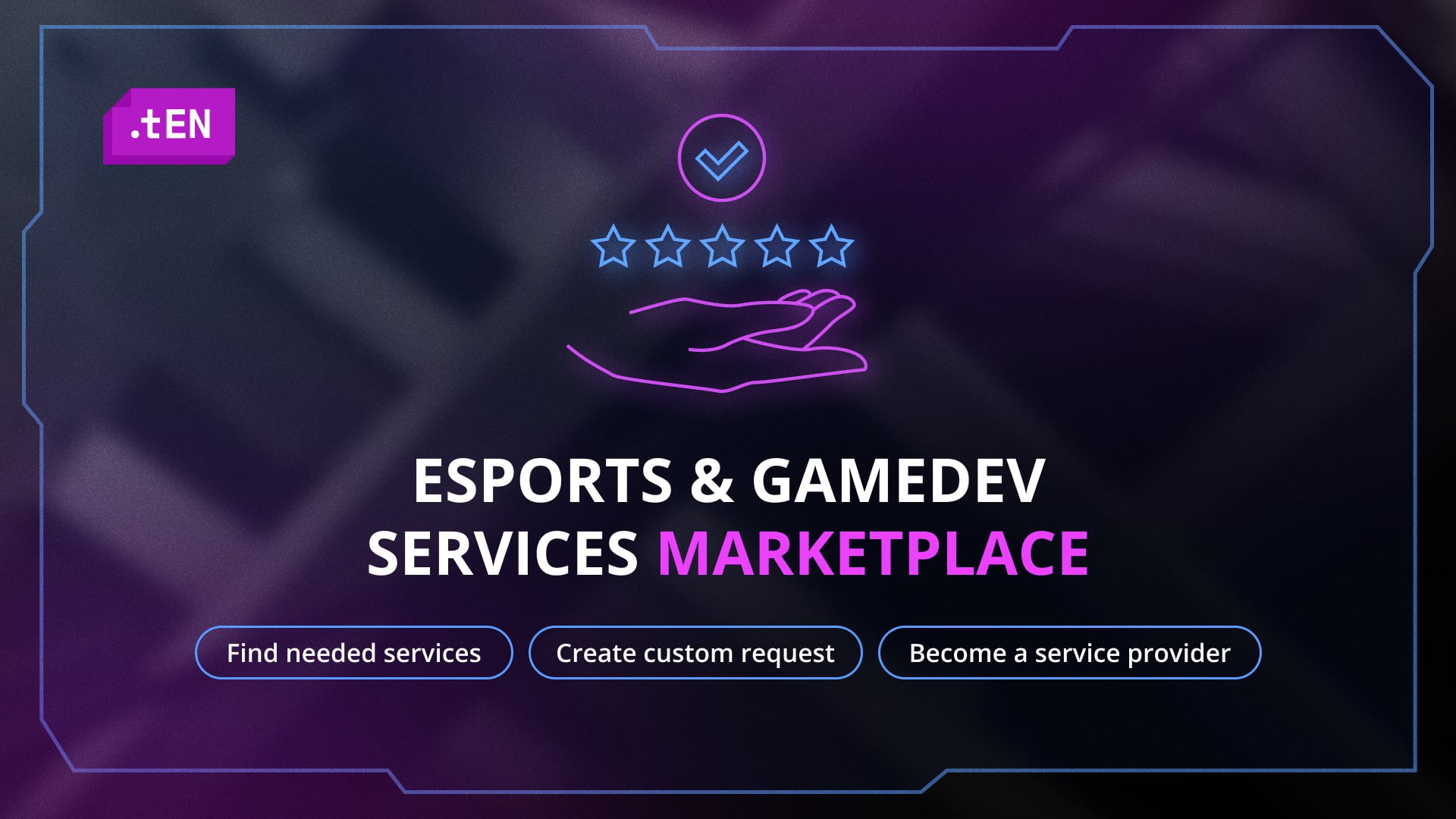 The anticipated final product of TEN is now public!
Our team has launched a competitive services marketplace designed to revolutionize the interaction between service providers and businesses within the esports and gamedev industries.
There are three main ways for you to utilise our newest section:
1 Look for the services you need
Before making your selection, take some time to browse through our service catalog and compare the various offers and pricing options available to find the one that best fits your needs.
We're kicking off with the highest-demanded sections related to:
– broadcasting
– design & static graphics
– legal
– offline facilities & venues
– talents
– tournament operations
– video production
Over time, we will gradually expand the range of available services to cover literally every aspect of business within the esports and gamedev industries.
2 Create custom requests
While we're widening the range of available services on the platform, you can create an individual request. Our platform is brimming with thousands of organizations and individuals waiting to bring your vision to life.
To get started, all you need to do is describe your requirements and make them visible to our community. Contractors that suit your needs will be invited to participate in the tender. Pick the best.
Bonus option
For 1% of the total deal value, the TEN team will find qualified suppliers to meet your needs. This includes help with tailoring a competitive RFP, expert review of incoming proposals, and handling negotiations with contractors to reduce the price.
3 Become a service provider on TEN
Want to sell services? Describe your offerings, add references, become listed in a market-wide service catalog, and get exposure directly to your target audience.
Here's a step-by-step guide for creating and optimizing a free page for your service.
Besides, we offer a user-friendly set of promotion tools, part of which may be tailored to your specific needs. In further updates, we plan to add an entire ecosystem where you can establish long-lasting business relations based on mutual trust. Reviews, ratings, and support with legal documentation are our current priorities.
Experience the future of esports business relations with high-quality service providers, custom requests, and cost-effective solutions. Whether you're a business looking for top-tier talent or a service provider seeking new opportunities, TEN will become your one-stop shop for all things esports might need.