TEN blogs
Why is it worth creating a business profile on TEN?
TEN.gg Team
Author
27 Jul 2022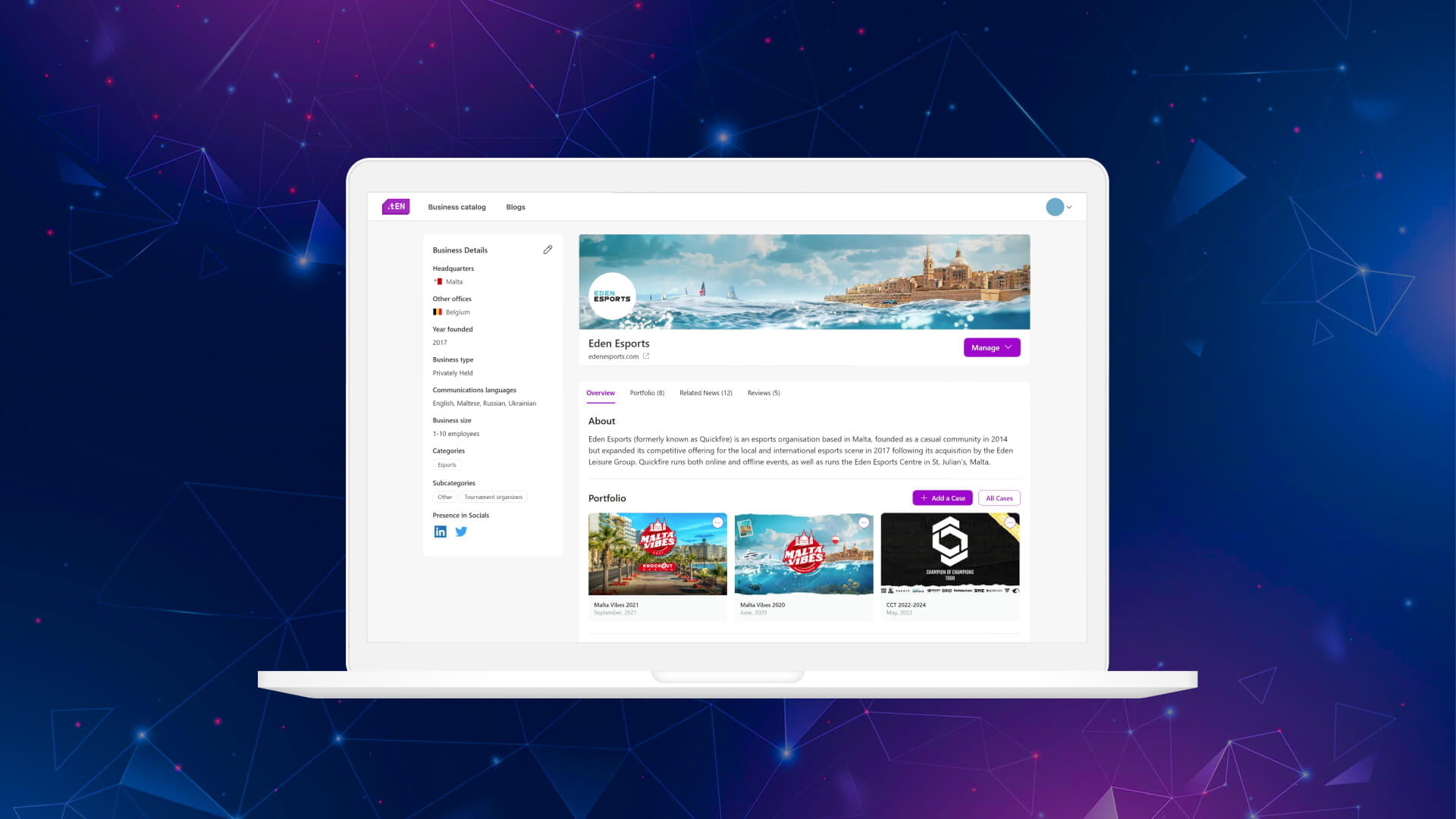 The first impression is a vital part of any relationship. It often sets the groundwork for any communication, and lets you know whether you will even see each other again.Just like when, for a date, you go in looking your best and sounding smooth, when you're starting a business relationship it is essential to present yourself perfectly with a clear, interesting and informative profile.
A business profile is an integral part of your business brand. It is your business card and a  checkpoint for potential customers and partners. Whether they turn around at the gate and go to competitors, or work with you all the way and bring you profit, depends mainly on what kind of first impression you leave.
The mission of TEN is to provide you with the most convenient service for creating just such a profile. It will help you make new contacts, establish your place in the market and open up new prospects. With a profile on our platform, you will get the opportunity to promote your own business and get additional tools for finding employees.
Start from the basics
To start working with a business profile on TEN, you just need to provide some basic info:
Business description

Your industry and specific categories of business

Location of HQ and regional offices

Languages ​​your business can communicate in.

Your founding date

A rough number of your employees

Links to any social networks you have
Completing this section fully will create a positive first impression for potential business partners, clients, and applicants. Just a few lines of text will give an idea of ​​what the business is and its priorities and scale. For a full step-by-step guide to creating a profile, you can check our guide article.
Your portfolio and why it matters
Your basic profile is a good introduction, but if you want to really show what you can do, you should make sure your portfolio is packed to the brim. It is a gallery of your key products and achievements – your development, where you started, and what you have evolved. Basically, it's who you are, what you've done and where you're going, and often is your #1 selling point:
Reinforces the successful image of the business

Allows you to stand out from the competition

Provides customers with confidence in your abilities

Helps in finding employees
By choosing TEN, you will get a wide range of functionality for portfolio design. Right now, you can place links to external resources, accompanying them with an image, an article (for video or live production studios), or a game for development companies. At the same time, we will soon develop a separate page for each case, where you could describe each event in detail, complete with images and videos.
See who's talking
Being able to present yourself is important, but it is equally important for your business partners  to see who else is talking about you as well. To do just this, we created the Related News section, where companies can post links to third-party publications. By sharing news about your business on the page, you will strengthen your credibility and build your reputation in the eyes of your profile visitors.
We recommend you to link only key publications about your business products; having too much there will mean your highlights get lost amongst everything else.
Get your 10/10 at TEN
Naturally, all our business profiles contain a section with reviews. It is an opportunity to leave feedback, both for companies that have had joint projects and want to share their feedback on work experience, and for former and current employees to give feedback about the employer.
This feature will help you to understand the reviewers better and also improve the quality of your services and products. This way, you get loyal customers who will do your marketing for you. Not to mention, this section in the business profile demonstrates openness and readiness for criticism, which can only make you look more reliable and great to work with.