Business details
Headquarters
Paris, France
Business type
Privately Held
Communications languages
English, French
Business size
21-50 employees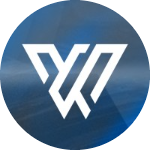 This profile has not yet been claimed by the owner. If you represent this business, you can request ownership through the
claim form
About
We Are Esport est une structure de production esport imaginé par Arthur "BROSAK" Lesueur pour créer et développer des tournois, produire du contenu, engager les communautés et imaginer une expérience phygitale esport unique pour les marques, les joueurs et les spectateurs.
Reviews
Your reviews will be shown here!
When someone leaves a review about cooperation with the business, feedback will be shown in this place.