Business details
Headquarters
Kyiv, Ukraine
Business type
Privately Held
Communications languages
English, Ukrainian
Business size
101-200 employees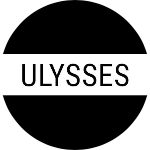 This profile has not yet been claimed by the owner. If you represent this business, you can request ownership through the
claim form
About
Since 2005 we have been providing services primarily in 3d art, as well as 2d, animation, and VFX . For the past few years, we have been working on many interesting titles, such as Horizon: Forbidden West, Tiny Tina`s Wonderlands, Farming Simulator, Call of Duty: Vanguard, Call of Duty: Cold War, and other projects of Call of Duty Franchise, The Marvel's Avengers to name a few. Ulysses Graphics became a reliable partner for some of the leaders of video game development: Activision Blizzard, WB Games, Crystal Dynamics, Sharkmob, Gearbox Software, Microsoft Xbox Game Studios and GIANTS Software. We are always open for new projects where experience of our team can help industry professionals to create amazing art. At Ulysses Graphics, we never stop on achieved results, and are always moving forward with today's technologies, producing top-notch quality assets for game projects.
Reviews
Your reviews will be shown here!
When someone leaves a review about cooperation with the business, feedback will be shown in this place.