Business details
Headquarters
Lleida, Spain
Business type
Privately Held
Communications languages
English, Spanish
Business size
501-1,000 employees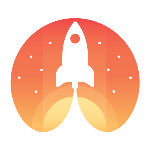 This profile has not yet been claimed by the owner. If you represent this business, you can request ownership through the
claim form
About
Starloop Studios, a Magic Media company, is a full-cycle game development studio located in Spain. We take pride in delivering incredible games for publishers, developers, world-class brands and private companies. Since inception in February 2011, we produced more than 100 games in the market, with more than 100 million downloads in all platforms and counting. We are in a mission to be a revenue multiplier to our clients without creating huge overheads for their internal studios. Our games are built to perform at world-class levels! Starloop Studios is part of Magic Media. The Magic Media group is a media and tech start-up powered by creativity and innovation. We have a physical presence in 12 countries and expertize in the areas of art, animation, cybersecurity, game development, video production and VFX amongst others.
Reviews
Your reviews will be shown here!
When someone leaves a review about cooperation with the business, feedback will be shown in this place.