Business details
Headquarters
Bochum, Germany
Other offices
Biberist, Switzerland

Wallisellen, Switzerland
Business type
Privately Held
Communications languages
German, English
Business size
101-200 employees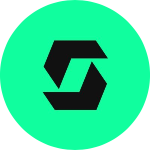 This profile has not yet been claimed by the owner. If you represent this business, you can request ownership through the
claim form
About
Driven by passion we are one of the leading European esports agencies in Europe. We've been passionate about gaming since the early days – the time of Counter Counter-Strike, Warcraft, and for some of us even competitive Mario Kart. With the days gone by, the enthusiasm turned into a passion for shaping the industry on the professional side of things. As 2015 arrived, we made history by creating a new market and bringing the first Bundesliga club VfL Wolfsburg into esports. Many hours later, of shaping concepts for brands, creating content for our partners, covering events, and developing digital solutions, we are still motivated and humble to get better every day (the only way to survive a fast fast-changing ecosystem like esports by the way...). With our four offices and around 50 skillful employees, we are a leading force of the industry servicing numerous national and international brands and rights holders. Our focus is on providing esports consulting, tech solutions, production services, and everything creative like content, motion design, etc. Talk to us and find out more about how we would navigate you through the esports jungle.
Reviews
Your reviews will be shown here!
When someone leaves a review about cooperation with the business, feedback will be shown in this place.