Business details
Headquarters
Leskovac, Serbia
Business type
Privately Held
Communications languages
English, Serbian
Business size
1-10 employees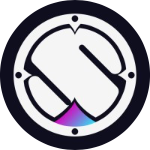 This profile has not yet been claimed by the owner. If you represent this business, you can request ownership through the
claim form
About
South Games Studio offers outsourcing a full cycle game development based on your idea, including the creation of game design document, proper assessment, mechanic, design, art, animation, engineering, testing, and wrapping complete project into the final commercial quality product.
Reviews
Your reviews will be shown here!
When someone leaves a review about cooperation with the business, feedback will be shown in this place.