Business details
Headquarters
London, United Kingdom
Business type
Privately Held
Communications languages
English
Business size
1-10 employees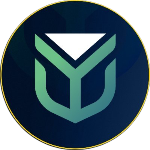 This profile has not yet been claimed by the owner. If you represent this business, you can request ownership through the
claim form
About
Resolve is a UK based esports organisation that competes in Rocket League, with a proven track record of success both in and, importantly, outside of the game. We firmly stand with the reality that esports are not just games. Resolve is a people-first organisation that focuses on the individual, with genuine care for the wellbeing of our staff, players and community. When it comes to our work, we look to employ aspects from Sports Science, Sports Psychology, Coaching Sciences, Coaching Theory, Personal Branding and Marketing and Business Management. This means that every aspect of what we do focuses on the progression of the entire Resolve family.
Reviews
Your reviews will be shown here!
When someone leaves a review about cooperation with the business, feedback will be shown in this place.