Business details
Headquarters
United Kingdom
Business type
Privately Held
Communications languages
English
Business size
21-50 employees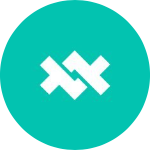 This profile has not yet been claimed by the owner. If you represent this business, you can request ownership through the
claim form
About
Promod Esports was founded in 2019 by a group of passionate esports industry veterans who want to use our knowledge and expertise to create authentic B2C connections for IP owners. As an esports and gaming solutions agency we use our experience & knowledge to advise and consult on esports strategies for clients; creating, organising and managing end-to-end tournaments, events & broadcasts. Our holistic approach enables us to have a range of impact for our clients, from creating meaningful experiences for customers to adding value for shareholders.
Reviews
Your reviews will be shown here!
When someone leaves a review about cooperation with the business, feedback will be shown in this place.