Business details
Headquarters
Kyiv, Ukraine
Business type
Privately Held
Communications languages
English, Ukrainian
Business size
1-10 employees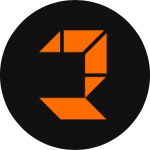 This profile has not yet been claimed by the owner. If you represent this business, you can request ownership through the
claim form
About
We are a team of seasoned producers and game developers, experienced in building and deploying high-performance gaming solutions using Unity 3D and Azure Backend. We offer game development services including Full-Cycle, Co-Development, Module Development and Prototyping.
Reviews
Your reviews will be shown here!
When someone leaves a review about cooperation with the business, feedback will be shown in this place.