Business details
Headquarters
Hyderabad, India
Business type
Privately Held
Communications languages
English, Hindi
Business size
101-200 employees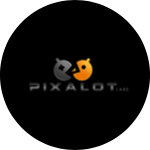 This profile has not yet been claimed by the owner. If you represent this business, you can request ownership through the
claim form
About
Pixalot Labs is a game art production studio that offers a full range of game art, content creation services across multiple platforms and genres. We are a relatively young studio based out of Hyderabad, India but we are already working on multiple world class titles. Pixalot Labs strives to be an international, scalable leader in the game content creation industry by empowering creativity and providing best in class services that exceeds the expectations of our esteemed clients. Our wide range of art services include storyboard, concept art, production art, 3D modelling, texturing & 2D/3D animation.
Reviews
Your reviews will be shown here!
When someone leaves a review about cooperation with the business, feedback will be shown in this place.