Business details
Headquarters
Dnipro, Ukraine
Other offices
Kyiv, Ukraine

Kharkiv, Ukraine
Business type
Privately Held
Communications languages
English, Ukrainian
Business size
101-200 employees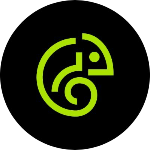 This profile has not yet been claimed by the owner. If you represent this business, you can request ownership through the
claim form
About
Pingle Studio is a game development partner for developers and publishers around the world. United by a vision to advance co-development, porting, art & animations, quality assurance and full-cycle development services for game creators of all sizes, we empower partners with our talented software engineers and artists, helping them to bring their great games to life, earn more revenue, and prevent crunch. No matter the technical request, creative demand, or impending deadline — Pingle Studio has your back. We become an extension of your team, contributing everything from our development expertise to technical services and artistic depth to meet your needs. Some of our partners are Square Enix, Epic Games, tinyBuild, Qualcomm, EGOSOFT, Revolution Software, 505 Games and Disney. Feel free to contact us in any preferable way. We are always happy to discuss a future colaboration.
Reviews
Your reviews will be shown here!
When someone leaves a review about cooperation with the business, feedback will be shown in this place.