Business details
Headquarters
Spain
Business type
Information not yet filled
Communications languages
Spanish, Basque
Business size
1-10 employees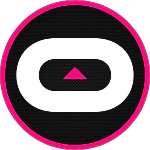 This profile has not yet been claimed by the owner. If you represent this business, you can request ownership through the
claim form
About
ORE ESPORTS es una empresa vasca, líder en Euskadi, la cual ofrece diversos servicios relacionados con los esports a nivel nacional. Nuestra demostrable experiencia dentro del sector y la formación constante que avalan nuestras capacidades, nos permite adaptarnos a las necesidades de nuestro cliente ejecutando proyectos personalizados y eficientes.
Reviews
Your reviews will be shown here!
When someone leaves a review about cooperation with the business, feedback will be shown in this place.