Business details
Headquarters
Gurugram, India
Other offices
Dubai, United Arab Emirates

Johannesburg, South Africa
Business type
Privately Held
Communications languages
English, Hindi
Business size
101-200 employees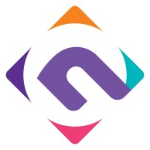 This profile has not yet been claimed by the owner. If you represent this business, you can request ownership through the
claim form
About
Established in 2015, India based NODWIN Gaming nourishes the dynamic gaming & esports ecosystem both domestically and internationally. Fueled by innovative ideas and passion, the company brings expertise and solutions in all of the aspects within the broad label of the esports industry. From tournaments & events, through influencers & content, to marketing & activations. You name it. NODWIN Gaming makes it happen. The fresh perspectives presented by highly skilled team members and management engage and inspire players, spectators, and brands. NODWIN Gaming is constantly hungry and focused on making a global impact. The company invests in emerging markets around the world. Currently, its expansion has reached South Africa, South Asia, and the UAE, but it won't stop there.
Reviews
Your reviews will be shown here!
When someone leaves a review about cooperation with the business, feedback will be shown in this place.