Business details
Headquarters
New Zealand
Business type
Privately Held
Communications languages
English
Business size
21-50 employees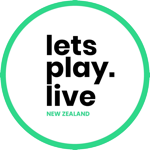 This profile has not yet been claimed by the owner. If you represent this business, you can request ownership through the
claim form
About
LetsPlay.Live (also known as LPL) is an online platform that offers competitive gaming leagues across a variety of titles and skill levels. We are also an esports broadcast production company, creating world-class esports series' and entertaining content for gamers year-round. LPL offers gamers of all skill levels the chance to compete in an esports environment from casual to professional televised LAN events. Test your gaming skills across many different FPS, moba, sim-racing, and sports titles on PC, console and mobile. Play for bragging rights, as well as cash prize pools, and even pathways to international world championships! The competition is always improving – are you?
Reviews
Your reviews will be shown here!
When someone leaves a review about cooperation with the business, feedback will be shown in this place.