Business details
Headquarters
London, United Kingdom
Business type
Privately Held
Communications languages
English
Business size
21-50 employees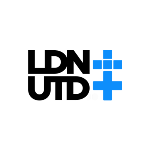 This profile has not yet been claimed by the owner. If you represent this business, you can request ownership through the
claim form
About
LDN UTD – co-founded by Oliver Weingarten (ex Premier League and F1 Teams' Association) uses esports to serve society by addressing societal Issues. We help grassroots gamers take more of a path to pro. We build out community by gamers uploading content to our platform which we can socialise. Gamers compete for places in our roster, via physical and online try-outs. "Give Back. Play Forward" is at the heart of LDN UTD's ethos, as well as ensuring all gamers and the LDN UTD community are educated on health, nutrition and other life skills.
Reviews
Your reviews will be shown here!
When someone leaves a review about cooperation with the business, feedback will be shown in this place.