Business details
Headquarters
Berlin, Germany
Business type
Privately Held
Communications languages
English
Business size
21-50 employees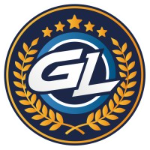 This profile has not yet been claimed by the owner. If you represent this business, you can request ownership through the
claim form
About
The GamerLegion started in 2017 as a coaching platform for gamers and is much more today: Coaching For Everyone On our online platform, casual gamers up to players with much higher ambitions can book their personal coach and thus learn the tricks and strategies of the professionals. Esport-Organization Since the summer of 2018 we have been involved in the Esport Circus as an organisation. Our teams are nationally and internationally successful, as they are supported by a staff of experienced coaches, managers and supervisors. Team Management You would like to get involved with your company in esport, but don't know how? We take over the management of the team. This includes scouting for suitable talents and coaching the athletes. We make sure that the team is optimally prepared for competitions. Events With our can we arrange an entertainment program for fairs, events or workshops. Including coachings, show matches and setup.
Reviews
Your reviews will be shown here!
When someone leaves a review about cooperation with the business, feedback will be shown in this place.