Business details
Headquarters
India
Business type
Privately Held
Communications languages
English, Hindi
Business size
21-50 employees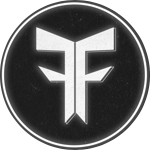 This profile has not yet been claimed by the owner. If you represent this business, you can request ownership through the
claim form
About
The special fascination of the Frolic Esports pvt ltd doesn't not only lies in its service and technology, but also in the company's history, Since 19 September 2019 Our Organization has grown immensely in the field of conducting esports tournament online and as well as on Lan. We have organized 500+ mobile tournaments and 200+ Pc tournament on our platform. Our range includes over 20+ esports games and a diverse variety of game modes, The team of Frolic esports is highly passionate and skilled. Our Company has one moto which is to ascent the esports scenario in the country and to deliver the best esport platform. We believe that bold steps define the future. That the ambition to lead and succeed requires the courage to adapt. And that doing the right thing is rarely easy, but always worth it. We're guided that our unwavering commitment to always do the right thing by our clients, people and communities.Our mission is to help our clients create such high levels of value that together we set new standards of excellence in our respective industries.We opened our doors on the principle that clients should get results not just promises and deals.We broke the rules by hosting various tournament with customized strategies that helped us getting better marketing and operation reach. We continue to work with ambitious clients who want to define the future in esports.
Reviews
Your reviews will be shown here!
When someone leaves a review about cooperation with the business, feedback will be shown in this place.