Business details
Headquarters
Warsaw, Poland
Business type
Privately Held
Communications languages
English, Polish
Business size
21-50 employees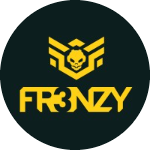 This profile has not yet been claimed by the owner. If you represent this business, you can request ownership through the
claim form
About
Frenzy is a media and production infrastructure company based in Poland, which is focused on the video game industry. The company creates and executes esports and gaming events, broadcasts, and media content. It also operates professional mobile, automated TV equipment, allowing it to produce reality shows from every part of the globe.
Reviews
Your reviews will be shown here!
When someone leaves a review about cooperation with the business, feedback will be shown in this place.