Business details
Headquarters
Kharkiv, Ukraine
Business type
Privately Held
Communications languages
English, Ukrainian
Business size
101-200 employees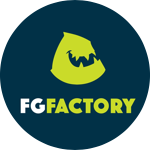 This profile has not yet been claimed by the owner. If you represent this business, you can request ownership through the
claim form
About
Fgfactory provides a full range of game development services including: Concept art Cross-platform Development Project Management Art Direction QA Release Support We provide services for publishers, developers and other businesses within the gaming and entertainment industry. Since our foundation, we have released more than 300 projects in areas of 2D, 3D, vector graphics, animation, GUI and cross-platform game development. Fgfactory features a team of experienced artists, creative designers and developers.
Reviews
Your reviews will be shown here!
When someone leaves a review about cooperation with the business, feedback will be shown in this place.