Business details
Headquarters
Stockholm, Sweden
Business type
Privately Held
Communications languages
English
Business size
1-10 employees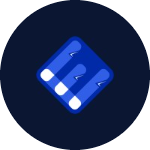 This profile has not yet been claimed by the owner. If you represent this business, you can request ownership through the
claim form
About
We are a full-service esports marketing and talent agency. Together with our clients and partners we are reshaping entertainment and the way people engage with esports.
Reviews
Your reviews will be shown here!
When someone leaves a review about cooperation with the business, feedback will be shown in this place.