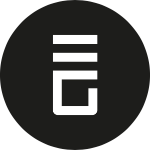 This profile has not yet been claimed by the owner. If you represent this business, you can request ownership through the
claim form
About
Emerge Gaming leads the way in the design, development and distribution of competitive casual gaming and esports products and platforms. Operating as an ASX-listed entity (ASX:EM1), our aim is simple: To capitalize on the global gaming market, which is expected to be worth over 200 billion US dollars by 2023. Our proprietary gaming and esports platform, ArcadeX is fast becoming the world's best place to play, compete, and win.
Reviews
Your reviews will be shown here!
When someone leaves a review about cooperation with the business, feedback will be shown in this place.