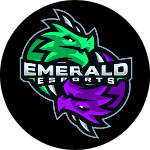 This profile has not yet been claimed by the owner. If you represent this business, you can request ownership through the
claim form
About
Emerald Esports is the signature initiative of the Emerald Foundation 501(c)3 - a non-profit, charitable organization. We provide scholastic and community-based video gaming clubs with a tournament and social-educational platform for learning and growth through competitive gaming. By joining Emerald Esports, clubs and members will have access to The Ezone, our virtual community that focuses on empowering girls in gaming, autism and esports research, and career mentorship. By fostering emerging leaders in the industry on the local level and encouraging them to carry their values forward, Emerald will help create a more inclusive and proficient esports workforce for the future.
Reviews
Your reviews will be shown here!
When someone leaves a review about cooperation with the business, feedback will be shown in this place.