Business details
Headquarters
Sweden
Business type
Privately Held
Communications languages
German, English
Business size
101-200 employees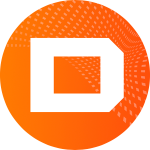 This profile has not yet been claimed by the owner. If you represent this business, you can request ownership through the
claim form
About
DreamHack is an immersive, gaming lifestyle experience where the community comes to life. Millions of fans tune in to DreamHack broadcasts each year, and the 24 hour-a-day festival weekends feature everything gaming under one roof. Attendees experience professional esports tournaments, amateur and varsity gaming tournaments, world-famous bring-your-own-computer (BYOC) LAN party, cosplay championship, panels, art, activities, expo, screenings, live music and more. In 2020, DreamHack merged with ESL to create ESL Gaming, the world's largest esports and gaming lifestyle company. The two organizations have been shaping the industry and leading esports and gaming innovation, across the most popular video games with numerous online and offline esports competitions and festivals.
Reviews
Your reviews will be shown here!
When someone leaves a review about cooperation with the business, feedback will be shown in this place.