Business details
Headquarters
Houston, United States
Business type
Privately Held
Communications languages
English
Business size
101-200 employees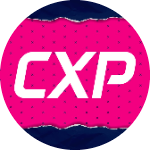 This profile has not yet been claimed by the owner. If you represent this business, you can request ownership through the
claim form
About
CheckpointXP is a one-of-a-kind esports platform backed by a legacy media company and the first nationally syndicated brand of its kind. We connect brands with the passionate audience that makes up the casual and competitive gaming community in esports and video games. Let's work together and create meaningful media partnerships that are heralded by our fans and generate powerful results for you.
Reviews
Your reviews will be shown here!
When someone leaves a review about cooperation with the business, feedback will be shown in this place.