Business details
Headquarters
Kyiv, Ukraine
Business type
Privately Held
Communications languages
English, Ukrainian
Business size
1-10 employees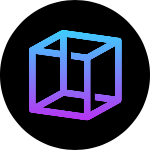 This profile has not yet been claimed by the owner. If you represent this business, you can request ownership through the
claim form
About
Build1 is a team of passionate software engineers and game developers. We work as an outsourcing studio, developing games, educational and entertainment projects using mostly Unity and .NET. We provide full technical coverage, enabling our customers to focus on business, marketing, and product aspects of their projects. We provide: - Full-Cycle Game Development - Co-Development - Technology Migration & Porting - Game Design - UI/UX - 2D Art & Animation - QA - Deployment & Live Operations - Game Analytics - Support We use: - Unity for client apps - .Net Core or NodeJs for backend - Firebase or Playfab as an alternative to custom backend - AWS for cloud hosting and content distribution By applying technical excellence and data-driven decisions in a mix with creative game design and beautiful art, we create immersive experiences and achieve outstanding playability. By redesigning common approaches we take them to the next level.
Reviews
Your reviews will be shown here!
When someone leaves a review about cooperation with the business, feedback will be shown in this place.