Business details
Headquarters
Sofia, Bulgaria
Other offices
Varna, Bulgaria

Los Altos, United States
Business type
Privately Held
Communications languages
Bulgarian, English
Business size
21-50 employees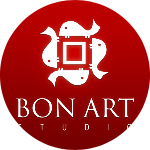 This profile has not yet been claimed by the owner. If you represent this business, you can request ownership through the
claim form
About
BAS delivers world class art creation and professional engineering. Professional 3D art & animation, concepts, 2D art, cinematics, game development & art integration based on BAS's or a client appointed engine. The organization and flexibility of our teams allow different approaches to gaining competitive advantage through our services. FULL ART SERVICE SOLUTIONS - CLIENT DIRECTED ART PRODUCTION BAS provides talented production and development teams that follow the established artistic and technical requirements and custom fit client needs. Experienced BAS production teams ensure confidence in meeting aggressive milestones and project timelines. We are a Nintendo certified studio. - BONART DIRECTED CREATIVE SERVICES BAS provides premium creative services allowing clients to take advantage of the boutique art creation that 13 years experience in the industry can offer. Top creative teams work to find the critical answers that make ideas stand out and produce stunning original visuals. This is one of the best ways to benefit from BAS's incredible problem solving capacity and top artistic talent. FULL ART & DEVELOPMENT SOLUTIONS Once you have selected the approach that suites your needs for the art, you may consider the optimal way to gain more mileage for your dollar. Take advantage of a dedicated team of engineers and get the full game package produced for at one stop. We can work based in your preferred engine, or offer you our own. We have 7 successful projects already.
Reviews
Your reviews will be shown here!
When someone leaves a review about cooperation with the business, feedback will be shown in this place.