Business details
Headquarters
London, Canada
Business type
Privately Held
Communications languages
English
Business size
101-200 employees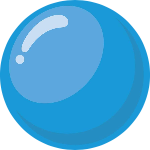 This profile has not yet been claimed by the owner. If you represent this business, you can request ownership through the
claim form
About
Big Blue Bubble is an established mobile gaming studio with more than a decade of experience creating fun, innovative, and accessible titles. They develop mobile games that inspire creativity and encourage people of all ages to embrace their playful side. Since November 2020, Big Blue Bubble is part of EG7 Group (EG7.ST) Big Blue Bubble is a pioneer in the mobile gaming industry and has developed more than 100 video game titles since 2004. Having entered the field long before the days of smartphones, they maintain a proven track record of being the first to market with a variety of innovations in technology and game design, including original gameplay mechanics and revolutionary cross-platform game engines. These milestones have solidified Big Blue Bubble as a long-standing industry veteran. Big Blue Bubble's commitment to producing fun, engaging games has earned the studio recognition from prestigious organizations around the world, including awards from Deloitte, BAFTA, and IGN for economic growth, people's choice and editor's choice, respectively. Big Blue Bubble continues to produce award-winning titles that stand the test of time, including our top-grossing flagship franchise, My Singing Monsters.
Reviews
Your reviews will be shown here!
When someone leaves a review about cooperation with the business, feedback will be shown in this place.