Business details
Headquarters
Austin, United States
Business type
Information not yet filled
Communications languages
English
Business size
101-200 employees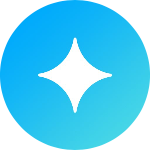 This profile has not yet been claimed by the owner. If you represent this business, you can request ownership through the
claim form
About
Established in 1996, we got our start in Austin, TX by bringing the biggest PC gaming franchises including Call of Duty®, Sid Meier's Civilization®, Star Wars™, Borderlands™, SimCity™, and more to Mac computers around the world. Today, we find the world's best games and connect them to new audiences, on all platforms. Our catalog includes games across a variety of genres: Civilization VI, Borderlands 2, Layers of Fear, Observer, Star Wars™ Jedi Knight: Jedi Academy™, Torn, Jade Empire, and InnerSpace, to name just a few. We work closely with other major video game developers and publishers, including 2K Games, Activision, Electronic Arts, Gearbox Software, and others, to provide the best gaming experiences for our audience. Our goal is to create value in all our relationships, from external partners and consumers to the teams within Aspyr who help us maximize the potential of incredible games.
Reviews
Your reviews will be shown here!
When someone leaves a review about cooperation with the business, feedback will be shown in this place.