Business details
Headquarters
Yokohama, Japan
Business type
Privately Held
Communications languages
English, Japanese
Business size
51-100 employees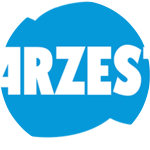 This profile has not yet been claimed by the owner. If you represent this business, you can request ownership through the
claim form
About
Our goal at Arzest is to give the people all over the world joy and make them smile through digital entertainment with our company philosophy of "bringing surprises and moving experiences to the world". What truly are "surprises" and "moving experiences"? We are confident that the new challenges of creating something from where there was nothing is what will surprise and move people of the world. Creating something from nothing and stimulating the "hearts" of people all over the world is the meaning for existence of Arzest.
Reviews
Your reviews will be shown here!
When someone leaves a review about cooperation with the business, feedback will be shown in this place.