Business details
Headquarters
Paris, France
Other offices
Montreal, Canada

Berlin, Germany
Business type
Information not yet filled
Communications languages
German, English, French
Business size
51-100 employees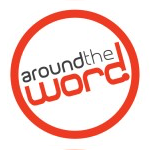 This profile has not yet been claimed by the owner. If you represent this business, you can request ownership through the
claim form
About
Audiovisual & Games Localization AROUND THE WORD is an international localization company founded in 1998 and based in Canada, France and Germany. We offer localization solutions through a casual network of partners, all over the world, in order to offer tailor-made solutions for: - all the localization challenges game publishers and developers assign the company, - be it translation, - audio recordings, - linguistic QA - multilingual localization management. We have a long experience in video games localisation with GTA, Call of Duty, Assassin's Creed, Harry Potter, Spider-Man, Deus Ex, Tomb Raider, Battlefield, Guitar Hero, L.A. Noire, Hitman, Splinter Cell, BioShock, Need for Speed, Mafia, Civilization, Red Dead Redemption, etc. MMOs: World of Warcraft, Wildstar, Archeage, Guild Wars, Aion, Rift, Defiance, Warhammer – Age of Reckoning, etc.
Reviews
Your reviews will be shown here!
When someone leaves a review about cooperation with the business, feedback will be shown in this place.