Business details
Headquarters
Irvine, United States
Business type
Privately Held
Communications languages
English
Business size
10,000+ employees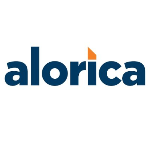 This profile has not yet been claimed by the owner. If you represent this business, you can request ownership through the
claim form
About
At Alorica, we only do one thing – we make lives better. How? By creating insanely great experiences for customers — online, on the phone, through social media, and in-person. And from acquisition and sales to customer care and support, Alorica provides a host of world class services, including logistics and fulfillment. We're proud to passionately serve clients as diverse as we are — automotive, financial services, healthcare, retail and tech companies, many in the Fortune 1000. We call the OC home, headquartered in Irvine, CA, with more than 100,000 employees in 100 locations across the globe. Intrigued? Join us. For these chosen few, we offer: - Opportunities for Growth - Sky's the limit! Over 80% of our promotions are from within. - Great Locations - With global locations and the option to work remote, our offices are virtually everywhere. - Community Partners – Making an impact matters. That's why we invest in communities. - Referral Bonuses – Because who doesn't like a little extra dough in your pocket? - Tuition Reimbursement – So you can keep your options open and your future bright. Are you ready to unleash the possibilities?
Reviews
Your reviews will be shown here!
When someone leaves a review about cooperation with the business, feedback will be shown in this place.