Business details
Headquarters
Canada
Business type
Privately Held
Communications languages
English
Business size
1-10 employees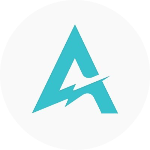 This profile has not yet been claimed by the owner. If you represent this business, you can request ownership through the
claim form
About
Adamas Esports Training + Performance Ltd. is a performance-focused brand providing esport athletes the tools to train and perform at their best when it matters. Our mission is to champion esport athletes by providing them the best programs, facilities, support and experiences. Our vision is to improve the performance and longevity of the athlete and contribute to a more balanced culture for the entire gaming industry.
Reviews
Your reviews will be shown here!
When someone leaves a review about cooperation with the business, feedback will be shown in this place.