Business details
Headquarters
Tokyo, Japan
Business type
Public Company
Communications languages
Japanese
Business size
101-200 employees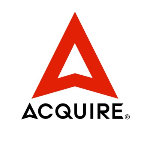 This profile has not yet been claimed by the owner. If you represent this business, you can request ownership through the
claim form
About
ACQUIRE Corp. is a Japanese game developer, publisher company which was established in 1994. Our office is located in Akihabara(秋葉原), Tokyo(東京). We started with "Tenchu : Stealth Assassins" which is well-known as the first NINJA(忍者) game on PlayStation. We have been developing video games for over 20 years, both console and smartphone titles using Unity and Unreal Engine. We are currently working on "OCTOPATH TRAVELER for Nintendo Switch which will be published from Square Enix Co., Ltd. in the summer of 2018 .
Reviews
Your reviews will be shown here!
When someone leaves a review about cooperation with the business, feedback will be shown in this place.