Business details
Headquarters
Los Angeles, United States
Business type
Public Company
Communications languages
English
Business size
101-200 employees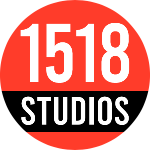 This profile has not yet been claimed by the owner. If you represent this business, you can request ownership through the
claim form
About
We are a crew of wildly passionate gamers, innovators, and artists, moonlighting as digital engineers, technology disruptors, and software hustlers, creating kicks digital experiences. And though we have, and regularly use, our actual names, the collective name is 1518. AT 1518, IT'S ALL WORK AND ALL PLAY, NONSTOP. Drawing upon our 25 years of experience our parent company (PTW) has in the games industry, 1518 studios aims to deliver next-gen products using next-gen technologies. PTW is a leading games, digital entertainment, and interactive media solutions provider. The company has 35 studios spread across 3 continents and has worked on over 1500 titles, continually delivering new technologies in the entertainment industry.
Reviews
Your reviews will be shown here!
When someone leaves a review about cooperation with the business, feedback will be shown in this place.