TEN blogs
Why creating a candidate profile on TEN.gg is worth your time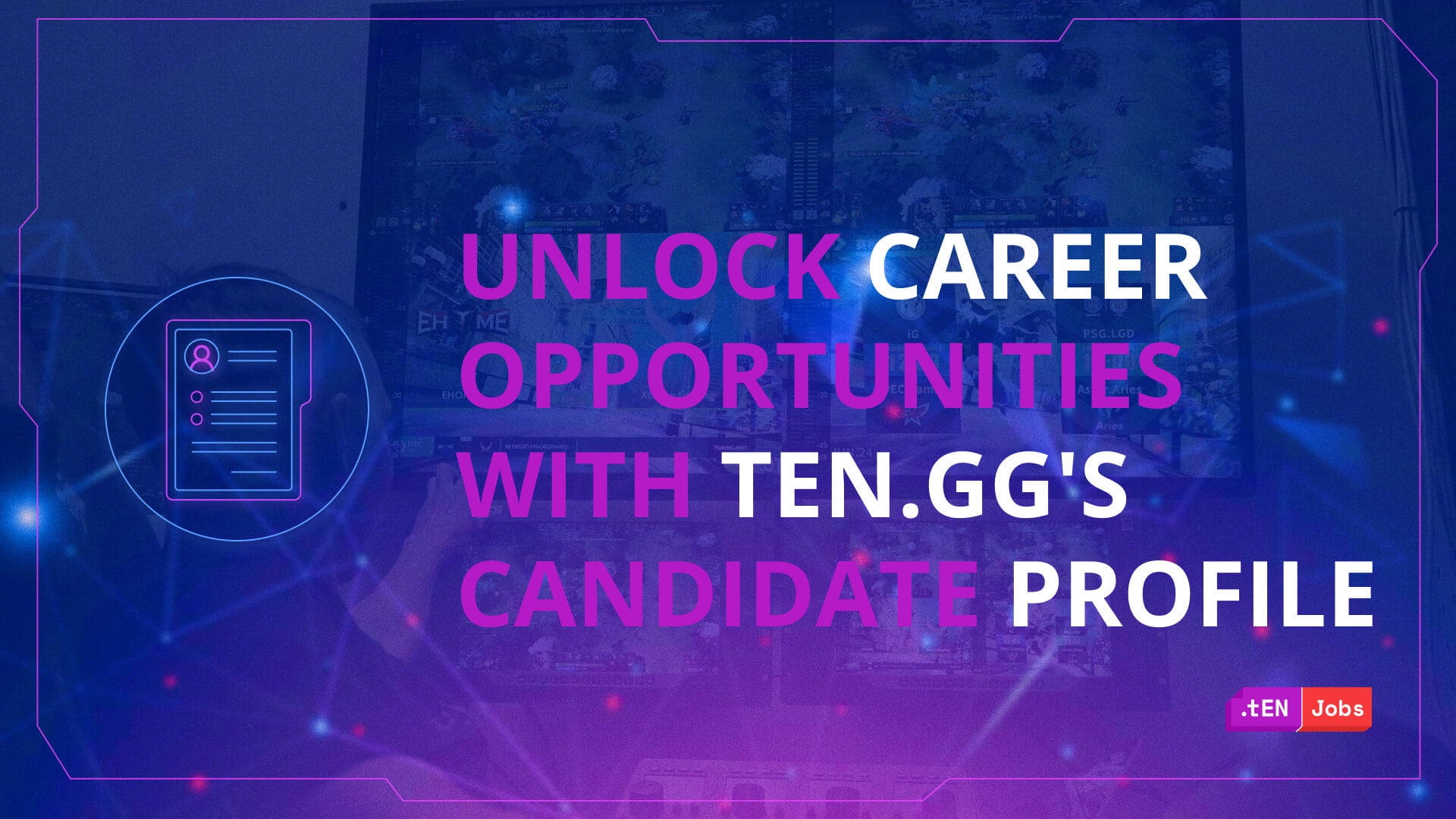 Creating a candidate profile on TEN.gg can be a valuable step in your job search, especially if you're looking for a career in esports or gamedev. Here are a few reasons why it's worth taking the time to create a profile on our platform:
TEN.gg is a new platform dedicated to the esports and gamedev industry. By creating a profile, you can get your name and qualifications in front of potential employers in this field.
Creating a profile on TEN.gg allows you to be proactive in your job search. Instead of waiting for a job posting that matches your skills and experience, you can make yourself available to recruiters who are actively looking for candidates. You can also update your profile with your latest accomplishments and skills, so recruiters can see your most recent experience.
TEN.gg also offers an anonymous mode option, which allows you to moderate with whom you share your contact details and CV. This is a great feature for those who want to maintain their privacy while still making themselves visible to potential employers.
To make the most out of your TEN.gg candidate profile, be sure to follow our "Ten tips for crafting the perfect candidate profile" article. It can be found on our blog and provides useful tips on how to make your profile stand out and how to increase your chances of getting hired.
Don't wait any longer, create your candidate profile now and start getting job offers! And if you need help, check out our "How to Create a Candidate Profile" article on our blog to guide you through the process.