TEN blogs
Tips and strategies for finding a job in the esports Industry
TEN.gg Team
Author
22 Jan 2023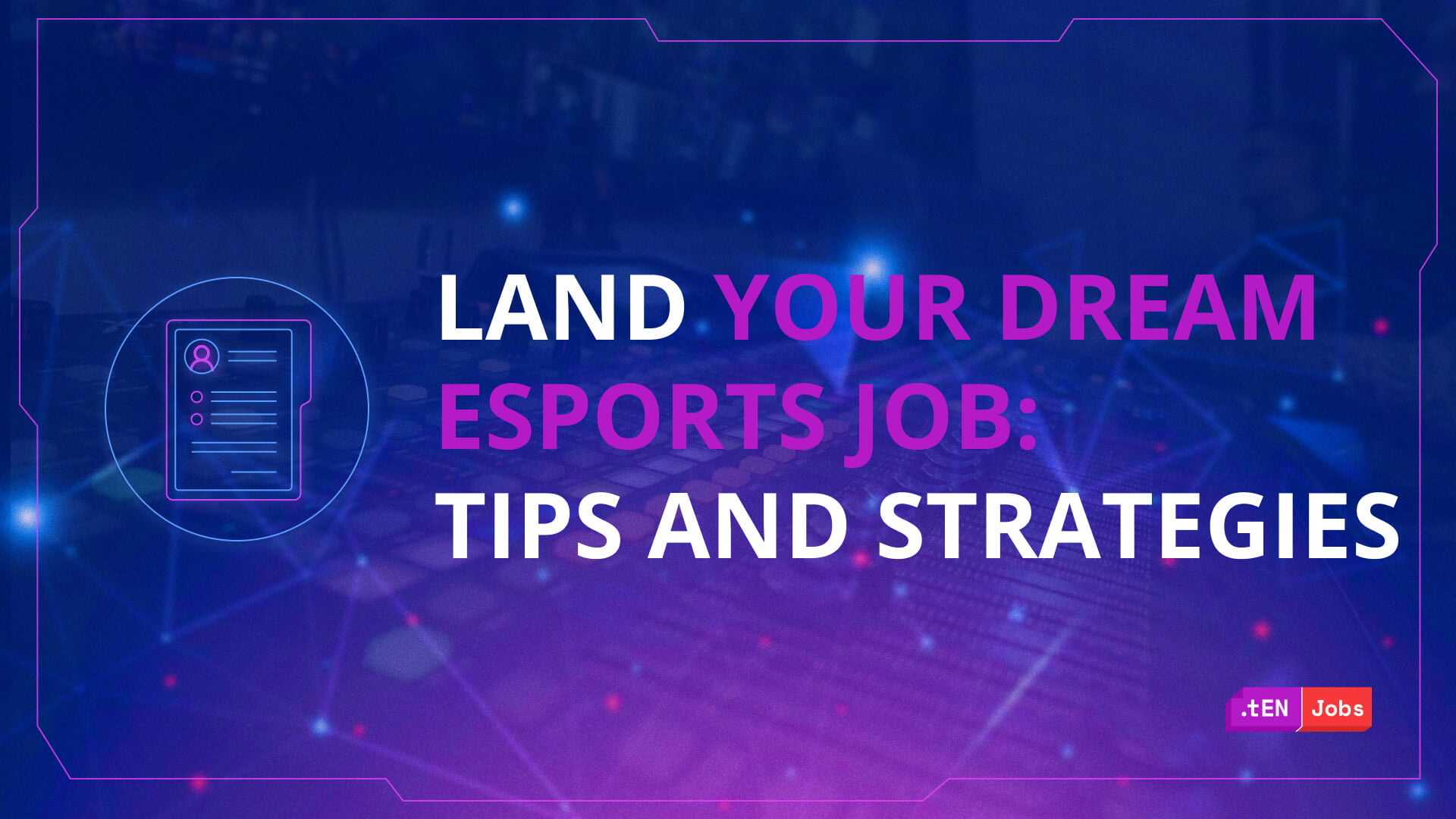 Finding a job in the esports industry can be a bit challenging, but with the right approach, it is definitely possible. In this article, we will explore some tips and strategies for finding an esports job and making yourself an attractive candidate to potential employers.
First and foremost, it's important to have a clear idea of what type of role you're looking for. Are you interested in working as a coach, commentator, or in a more behind-the-scenes role such as marketing, project or event management? Once you have a clear idea of what you want to do, you can start to tailor your job search accordingly.
One of the most effective ways to find an esports job is to network with people in the industry. This can include attending esports events, joining online communities and groups, and reaching out to people you admire in the field. By building connections and relationships, you may be able to learn about job opportunities before they're even advertised.
It's also important to make sure your qualifications and skills are up-to-date. This may include getting additional education or certifications, or building a portfolio of work that showcases your skills. Stay current on the latest trends and developments in the esports industry, so you can show potential employers that you're invested in the field.
Checking the websites of companies in the esports industry is a great way to find job opportunities. Many companies post job vacancies on their sites, giving you the chance to apply directly to the company. At TEN.gg, we have a directory of businesses in the esports industry where you can find a wide range of companies, categorized by their area of focus, making it easy for you to find and research potential employers.
Another great resource is our job platform TEN.gg. We constantly monitor the websites of top esports companies and organizations in order to keep our job directory up-to-date with the latest opportunities. This means that as soon as a new position is posted, it is added to our platform, giving you access to the most current job listings in the industry.
Creating a candidate profile on TEN.gg can also help increase your chances of finding a job in esports. This allows you to showcase your qualifications and experience to potential employers in the industry. Your profile can include your resume, a cover letter, and a portfolio of your work. You can also make yourself available for anonymous recruitment, which allows you to moderate with whom you share your contact details and CV. This is a great feature for those who want to maintain their privacy while still making themselves visible to potential employers.
In conclusion, finding a job in the esports industry requires persistence and a willingness to put in the work. By networking, building connections, staying current on industry trends and developments, applying directly to esports companies, and using resources like TEN.gg, you'll have a much better chance of landing your dream job in the industry. Keep in mind that it's a constantly growing industry, so you should be checking the job openings regularly.
Don't forget to subscribe to our official TEN.gg Jobs Twitter account for updates and job opportunities in the esports industry.