TEN blogs
Release notes 21.08.2023
TEN.gg Team
Author
21 Aug 2023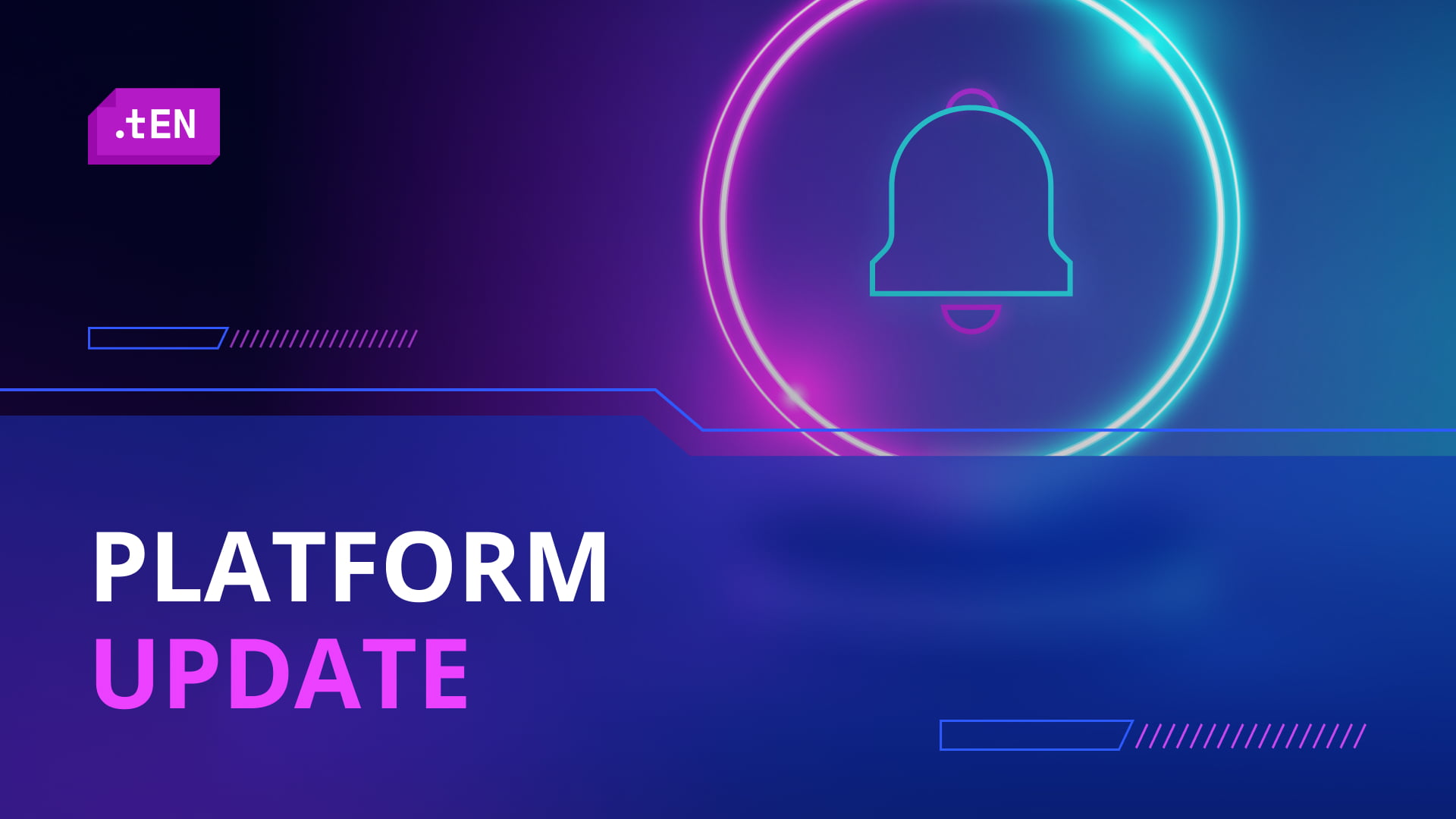 Our latest release is focused on the needs of employers.
In this update, we have made major platform optimizations and launched a versatile role and permission framework that allows you to tailor access and responsibilities according to your company's unique structure. The system provides the foundation for efficient teamwork by enabling you to define roles, allocate specific permissions, and manage these roles. A
We are introducing two default roles, "Owner" and "Admin," each holding distinct levels of authority. Additionally, preset roles like "Lead Recruiter" and "Recruiter" are now available across all companies to simplify the process of assigning responsibilities for talent acquisition.
Full list of changes:
1. Company member role and permission system
-> Create and edit roles
-> Default roles: Owner and Admin
-> Preset roles for all companies: Lead Recruiter and Recruiter
-> Permissions:
– View, edit, and manage all jobs
– View, edit, and manage personal jobs only
– Access to individual job settings (Access to the 'Settings' tab)
– Access to company-wide job settings (Access to 'Job settings' in company settings)
– Open candidate contacts, initiate chats, view previously contacted candidates
– Create/edit/close requests (including initiating chat with users who submitted proposals)
– Represent the company when applying for other requests
– Create/edit/delete a service (including chat access for services)
– Initiate chat on behalf of the company with other service owners
– Edit company details
– Invite company members and manage their roles/permissions
– Send chat requests and use the business chat feature (in a company-to-company format)
2. Separate job applicant chats for each Job – permission-based limitation:
– Now only members with the right to view certain or all jobs can see chats with applicants
– Chat folders include job-specific search capability
– Renamed chat folders for clarity
3. Everything runs more smoothly:
– Job indexing: Reduced the indexing process time by half and decreased server load by 2-3 times during indexing
– Company indexing: 3x improvement in time and server load during job indexing
– Reduced unnecessary microservice requests and combined some, leading to varied page loading speed improvements
– Decreased the number of chat counter requests, reducing server load and page load times
– Identified and fixed an issue causing excessive front-to-back requests, which previously froze the server across all environments
– Minor server-side frontend optimization
4. Quality of life changes and bug fixes
Thank you for choosing TEN.gg. More updates coming soon.