TEN blogs
TEN.gg makes it easy to hire and find a job in the esports industry with its new job platform
TEN.gg Team
Author
03 Jan 2023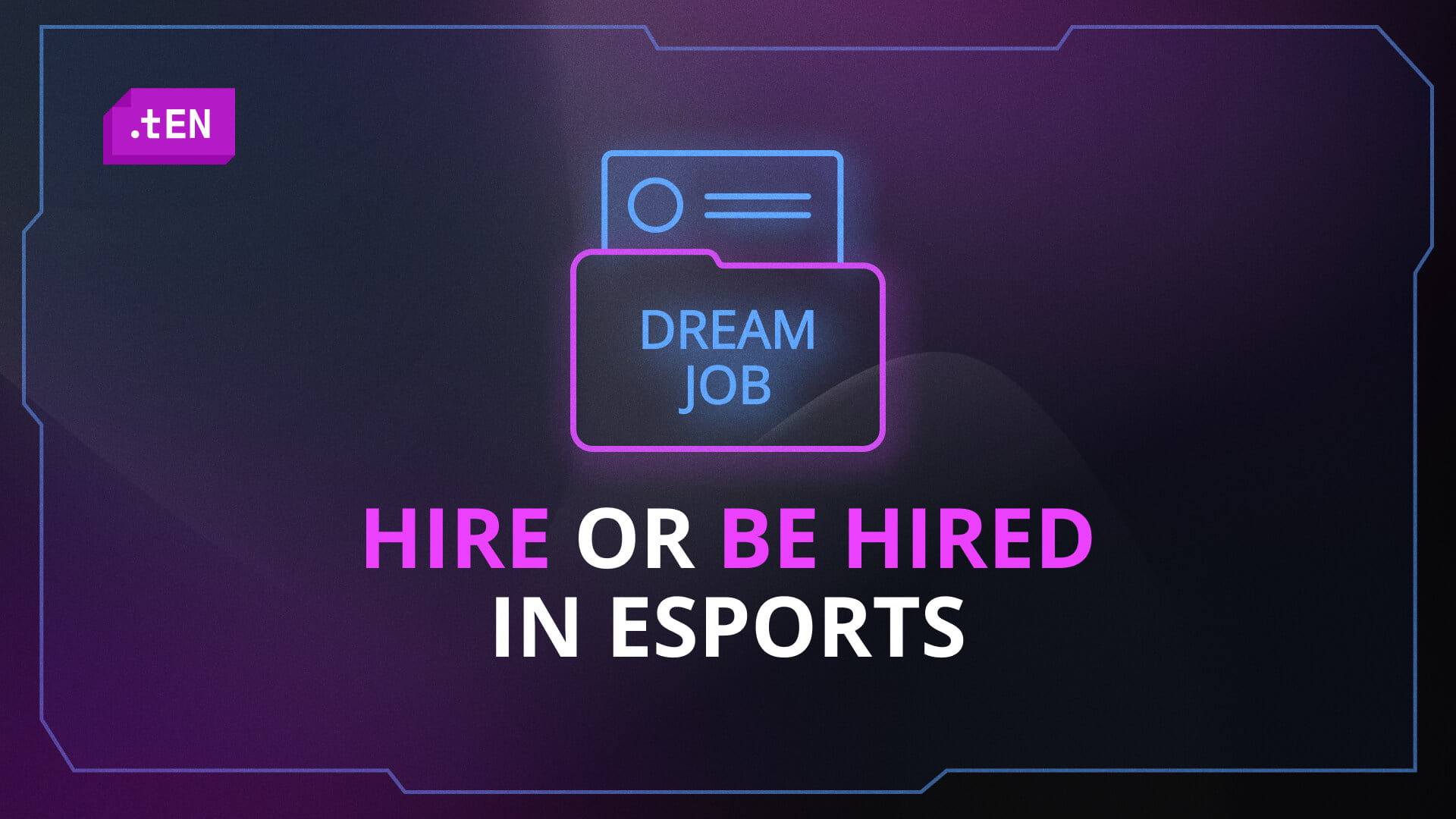 We're ecstatic to announce the latest and biggest feature to be added to the TEN.gg platform so far. TEN.gg Jobs is set to be the go-to resource for companies in and out of esports looking to bring in esports specialists and those looking to switch over to the industry.
Our system works with candidates and recruiters, with two different kinds of listings. Companies can make job listings, completely for free, directly on TEN.gg Jobs and we also trawl the Internet for the latest vacancies within the esports and video gaming world and post them with regular updates for candidates to apply to. In the opposite direction, candidates can choose to make profiles to list on the platform so that companies can approach them first about job opportunities.
We understand that for candidates already in a role but wanting to make a career change, putting their name out in public on job sites feels extremely risky. Especially in a more tight-knit industry like esports and video gaming, the chances of the current boss seeing it is too high.
That's why TEN.gg Jobs has a unique feature that allows candidates to set their profile to anonymous, with their skills and experience visible on their profile but their personal details hidden. If a recruiter likes the look of them as a potential hire, they can send a request to view the full profile, which the candidate can choose to accept or refuse. That way, the candidate feels comfortable knowing that they aren't taking any huge risks while still getting their talents out there.
To recruit on TEN.gg Jobs, all you need is to have your company profile registered on the main TEN.gg platform. If your company isn't yet listed on TEN.gg, making a profile is extremely simple and you may even be able to simply claim your profile if it already exists on the site! Check this article for more information about creating or claiming a business profile.
We'll be adding even more features to the TEN.gg system very soon including special job promotion tools, so watch our socials closely and check in for the latest updates!