TEN blogs
Get your needs in esports met with TEN.gg's Requests feature
TEN.gg Team
Author
08 Feb 2023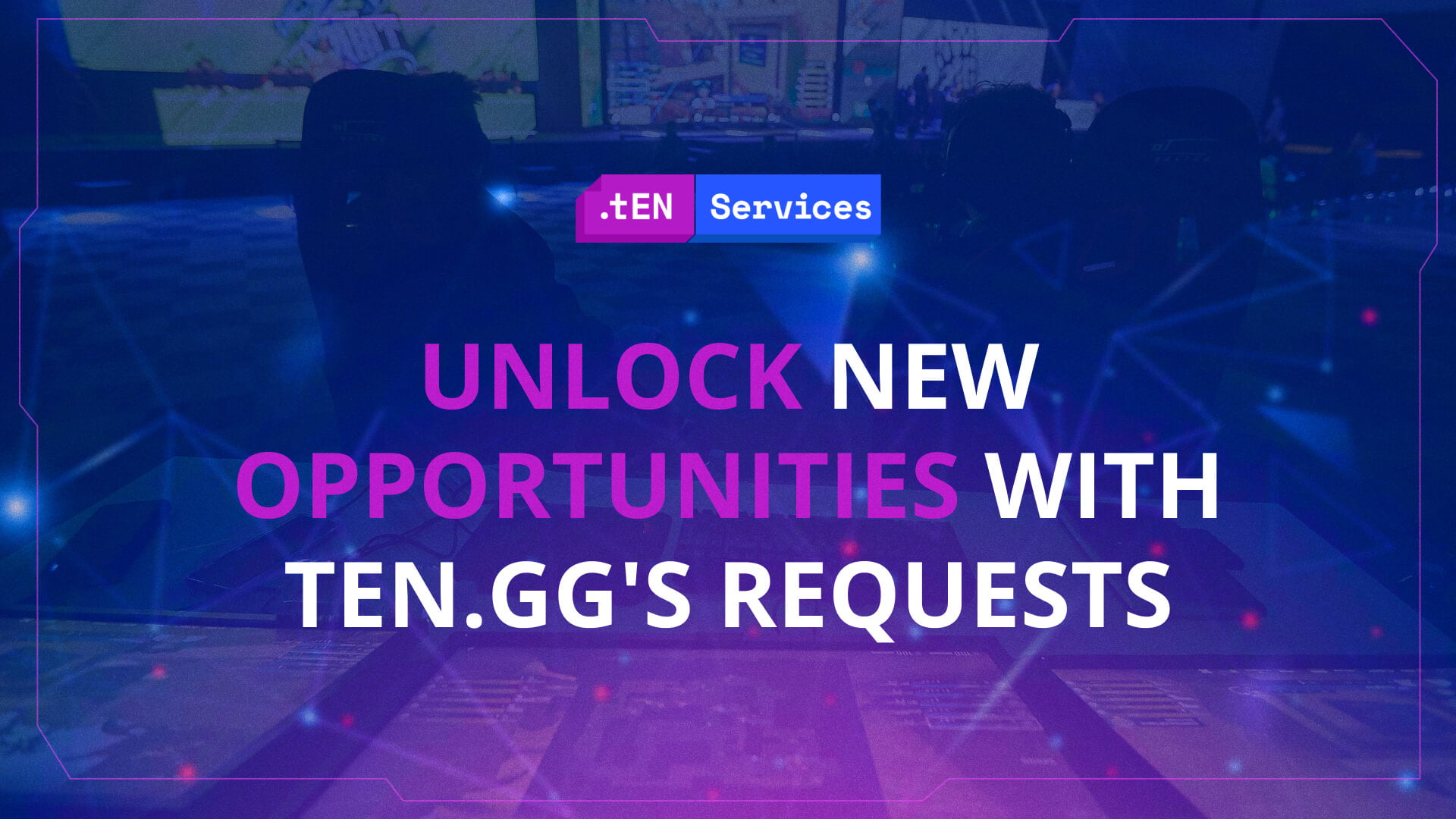 At TEN.gg, we're committed to making the world of esports more accessible and connected. That's why we're excited to introduce the first component of our TEN.gg Services tool: Requests.
With this new feature, users can easily create requests for a wide range of needs, including finding information, seeking collaborations, and outsourcing tasks and projects. In addition, users can add extra custom questions to the applicant or request files to assist in selecting the best applicant. To make the process even easier, we've added the possibility to sort applications into different folders: Short-list, Maybe, Not a fit, and even contact applicants directly.
Whether you're an esports team in need of a logo or sponsorship, a brand looking for the perfect esports agency, or a video game company searching for a tournament organizer or broadcasting studio, TEN.gg has you covered. By creating a request, you'll be able to connect with the right individuals and organizations to help you achieve your goals.
Requests enable you to reach broadcast production companies, agencies, experts in player management, contracts, and any other service that might be covered by companies listed in our directory or professional individuals that constantly join our platform.
Don't wait any longer to achieve your goals in the esports world. Try our new feature today and start making connections that matter.
Stay up-to-date on TEN.gg Services by following our Twitter profile.