Business details
Headquarters
Kyiv, Ukraine
Business type
Privately Held
Communications languages
English, Ukrainian
Business size
101-200 employees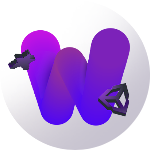 This profile has not yet been claimed by the owner. If you represent this business, you can request ownership through the
claim form
About
Whimsy Games is a Game Development Company. We offer a wide variety of services, including game design, development, monetization, marketing, and analytics. Our team can help with all sorts of solutions from the traditional 2D and 3D games to the metaverse and NFT ones. To create the best product we: • analyze nft market and provide best options for your idea • review & analyze the project idea • offer product release strategy and plan minimum viable project (MVP) • estimate cost of development & time of delivery • plan resources and manage obligations among our professional staff members • manage and organize technical projects, manage staff and resources to develop your product • provide ongoing improvements and technical support to the new product We have been transforming the wildest ideas into engaging games for more than seven years. During this time, we've completed 200+ projects. If you want to get your product quickly and successfully, our professional team is about to help you!
Reviews
Your reviews will be shown here!
When someone leaves a review about cooperation with the business, feedback will be shown in this place.