Business details
Headquarters
Wyboston, United Kingdom
Business type
Privately Held
Communications languages
English
Business size
201-500 employees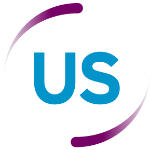 This profile has not yet been claimed by the owner. If you represent this business, you can request ownership through the
claim form
About
Universally Speaking is one of the worlds most reputable and renowned outsource companies for games QA, Localisation and Audio. We are multi-award winning, working across all time zones, daily. We work closely with our clients and pride ourselves on our ability to become an extension of their internal teams. With over sixteen years of experience working within the global gaming industry, Universally Speaking is one of the sectors most trusted service providers. We are recommended by the industry, for the industry. We are a trusted partner to many of the industry's biggest publishers, developers, and platform holders. Our business is built upon our reputation for quality. We see ourselves as complex solutions specialists. We continue to innovate and educate the sector. We have received industry recognition from the highest authorities, have long-term relationships with clients across the globe and continuously receive new business from client referrals. We are the preferred choice of industry experts the world over.
Reviews
Your reviews will be shown here!
When someone leaves a review about cooperation with the business, feedback will be shown in this place.