Business details
Headquarters
Stockholm, Sweden
Business type
Privately Held
Communications languages
English, Swedish
Business size
101-200 employees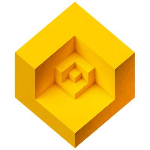 This profile has not yet been claimed by the owner. If you represent this business, you can request ownership through the
claim form
About
Resolution Games is a games studio led by some of the top minds in the industry, forging a world-class catalog of titles that brings players into the richest VR and AR worlds possible. As one of the first studios dedicated solely to creating experiences for these platforms, Resolution Games' titles rank among the top rated and most downloaded games in the space. Games like Bait!, Acron: Attack of the Squirrels!, Angry Birds VR: Isle of Pigs, Wonderglade, and Narrows illustrate the innovative and immersive ways the studio is constantly pushing the boundaries of what is possible. Founded in 2015, Resolution Games is privately held and based in Stockholm, Sweden.
Reviews
Your reviews will be shown here!
When someone leaves a review about cooperation with the business, feedback will be shown in this place.