Business details
Headquarters
Dublin, Ireland
Other offices
Barcelona, Spain

Tokyo, Japan

Seoul, South Korea

Austin, United States

Ghent, Belgium

Manchester, United Kingdom

Brussels, Belgium

Munich, Germany

Athens, Greece

Charlotte, United States
Business type
Privately Held
Communications languages
English
Business size
1,001-5,000 employees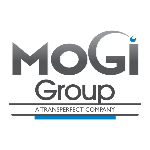 This profile has not yet been claimed by the owner. If you represent this business, you can request ownership through the
claim form
About
MoGi Group is an award-winning video game service provider offering video games localization, player support, community management, game art design and writing, cybersecurity and penetration testing, localization testing, compliance testing, focus testing, custom tool development, age rating, voice-over and audio recording, and GDPR consultancy services to over 1,000 satisfied clients worldwide. MoGi Group strives to provide the best gaming services globally at the most attractive and affordable rates in the industry. It prides itself on flexibility and dedication in providing a comprehensive range of services to take thorough care of its partners' games from conception to release, and beyond. MoGi Group achieves this by constantly staying at the forefront of technology, immersing itself fully in global gaming culture and trends, and recruiting only the most qualified, dynamic talent in the industry – whether through its policy of recruiting only native-speaking translators, or its instinct for aligning with the most passionate gaming professionals out there. MoGi Group has always believed in partnerships and going the extra mile in getting to know its clients' games intimately and tailoring its processes to each new title that crosses its path. No project too big, no project too small, no deadline too tight.
Reviews
Your reviews will be shown here!
When someone leaves a review about cooperation with the business, feedback will be shown in this place.