Business details
Headquarters
United Arab Emirates
Business type
Privately Held
Communications languages
English, Hindi
Business size
21-50 employees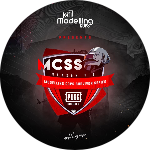 This profile has not yet been claimed by the owner. If you represent this business, you can request ownership through the
claim form
About
Modelling cops is national platform, where we support strugglers and underdogs in esports to find a better way for there career. Now we are expanding ourselves to Gaming community as well, to support the best underdog teams, by providing them a bigger and better platform so that they can prove themselves. Here we brings the all new opportunities to kind of teams whether it's underdog or Decorated National Team. Providing some of the best ways to grind themselves thru our customs, and by organizing high pool prize Tournaments. We will be providing the all new direction to esports in India. As there is a great talent hiding behind the screens, we cover you all.
Reviews
Your reviews will be shown here!
When someone leaves a review about cooperation with the business, feedback will be shown in this place.