Business details
Headquarters
Indonesia
Business type
Privately Held
Communications languages
Indonesian
Business size
21-50 employees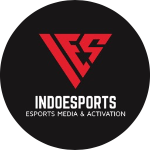 This profile has not yet been claimed by the owner. If you represent this business, you can request ownership through the
claim form
About
INDOESPORTS berdiri sejak Januari 2012 di Kota Bogor. Dirintis sebagai perusahaan yang menyajikan solusi untuk menjalankan berbagai macam kegiatan Esports di Indonesia. INDOESPORTS juga memiliki produk media yang aktif sejak tahun 2017. Melalui dua cara – situs resmi (www.indoesports.com) dan media sosial (Instagram @indo.esports) – yang memberikan informasi terkini terkait game dan esports.
Reviews
Your reviews will be shown here!
When someone leaves a review about cooperation with the business, feedback will be shown in this place.