Business details
Headquarters
Dallas, United States
Other offices
Montreal, Canada

Pune, India

Bucharest, Romania

Farnborough, United Kingdom
Business type
Privately Held
Communications languages
English, French
Business size
1,001-5,000 employees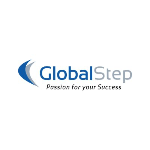 This profile has not yet been claimed by the owner. If you represent this business, you can request ownership through the
claim form
About
GlobalStep focuses on the success of its clients' digital products, applications and platforms through a comprehensive ecosystem of services that span the full product lifecycle. We enable our clients, from Fortune 100 to start-ups, to drive revenue and create high impact digital experiences. Our services include Product Design, Development and Deployment, Digital Assurance, Product Localization, Analytics & Insights, and Customer Support & Monetization. Our specialized gaming practice helps over 200 game studios across the world deliver amazing, immersive games to their customers across all platforms. We help develop, test and localize games. Our analytics & insights practice enables game development teams around the world to hone the digital experience to resonate with players. Our player support practice enables engagement and monetization. With service locations and studios in North America, UK, Europe, and Asia, we have a tightly integrated services model across geographies and lines of services, all fully focused on enabling the success of our clients.
Reviews
Your reviews will be shown here!
When someone leaves a review about cooperation with the business, feedback will be shown in this place.