Business details
Headquarters
Romania
Business type
Privately Held
Communications languages
English
Business size
1-10 employees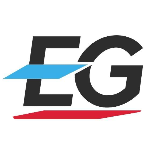 This profile has not yet been claimed by the owner. If you represent this business, you can request ownership through the
claim form
About
European Gaming Media helps companies of all sizes by delivering vital information via a network of news portals and live events while also offering quality media and marketing services for interested parties and partners. Proshirt SRL was founded in 2007 as a company which encouraged branding and marketing via personalized t-shirts. The early days of the company focused on helping clients increase their visibility at live events and also encouraged out of the box thinking for individual clients.
Reviews
Your reviews will be shown here!
When someone leaves a review about cooperation with the business, feedback will be shown in this place.