Business details
Headquarters
Varna, Bulgaria
Business type
Information not yet filled
Communications languages
English
Business size
201-500 employees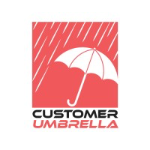 This profile has not yet been claimed by the owner. If you represent this business, you can request ownership through the
claim form
About
At Customer Umbrella believe in helping you Make. Happy. Customers. Easily scale and streamline your customer service and drastically improve your customer's experience. If speaking kindly to plants helps them grow, imagine what speaking kindly to humans can do!
Reviews
Your reviews will be shown here!
When someone leaves a review about cooperation with the business, feedback will be shown in this place.