Business details
Headquarters
Warsaw, Poland
Business type
Public Company
Communications languages
English, Polish
Business size
501-1,000 employees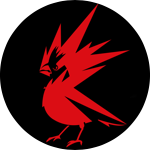 This profile has not yet been claimed by the owner. If you represent this business, you can request ownership through the
claim form
About
The CD PROJEKT Capital Group has been operating in the video game industry for over 20 years. It specializes in the development of cutting-edge interactive entertainment (CD PROJEKT RED) and worldwide digital distribution of video games (GOG.com). Founded in 2002, CD PROJEKT RED is a Polish game development studio headquartered in Warsaw, with offices in Kraków and Wrocław, and international branches in Los Angeles and Shanghai. The studio's flagship franchise, games from The Witcher series, has sold over 33 million copies worldwide. Its most recent installment — The Witcher 3: Wild Hunt — debuted in 2015 for the PC, PlayStation 4 and Xbox One, and has since received over 800 awards and accolades, including 250 Game of the Year awards. Employing over 600 world-class industry professionals specializing in programming, animation, graphics, design, production, and more, the studio currently focuses on its upcoming titles: Cyberpunk 2077 and GWENT: The Witcher Card Game. GOG.com – one of the foremost digital videogame distribution platforms in the world. Implements an ultramodern business model, focusing chiefly on American and Western European markets. GOG.com features a hand-picked selection of games, including brand new releases, games in development, and timeless classics. GOG.com is also home to GOG Galaxy, designed to enrich games with multiplayer, online and community features.
Reviews
Your reviews will be shown here!
When someone leaves a review about cooperation with the business, feedback will be shown in this place.